A word
About The Artist
'Be the change you want to see in the world' is the inspiration that brought this performance alive.
Bubbles for Fun was founded in 2012 to bring positivity into the world and has been constantly developing and changing to become the performance it is today.
The Founder, Elias, is a  'Professional Performing Artist', certified 'Circus Skills Teacher' and former 'Theater Technician with more then 15 years experience of working with Festivals, Public Street Events, Circuses, Corporate Gigs,  Year Markets and all sort of private and public events.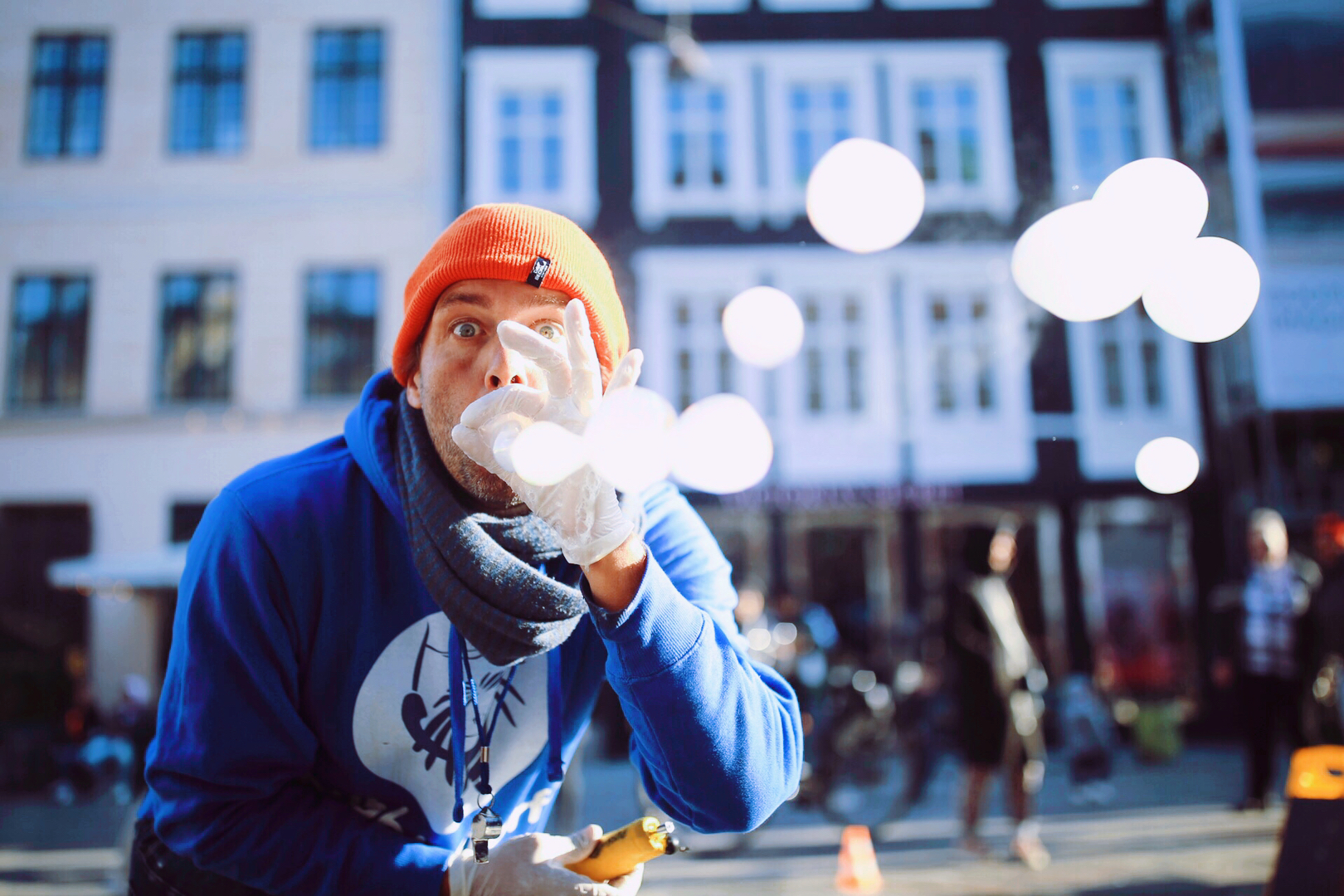 What about the Experience
Get in touch
to book one of our unique shows!